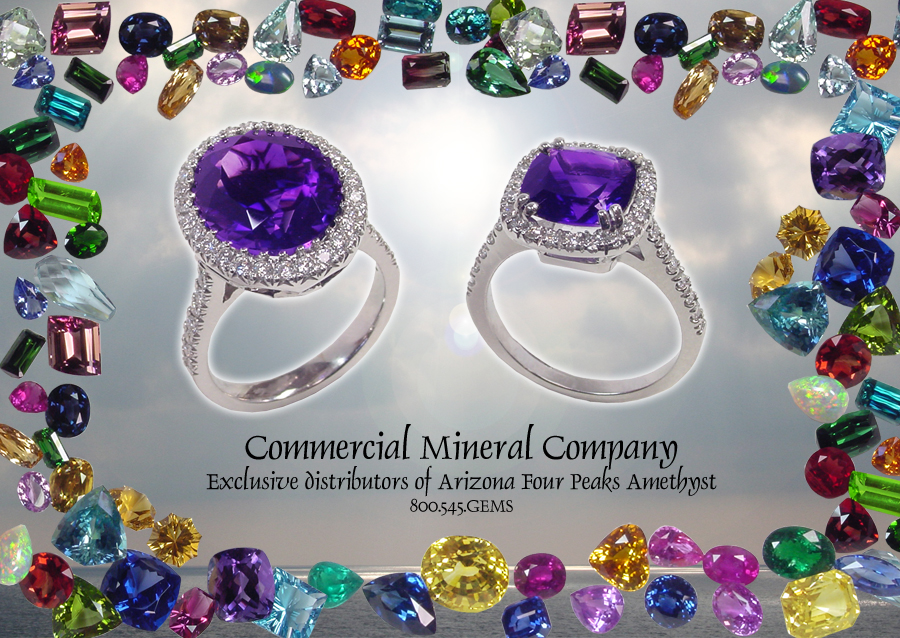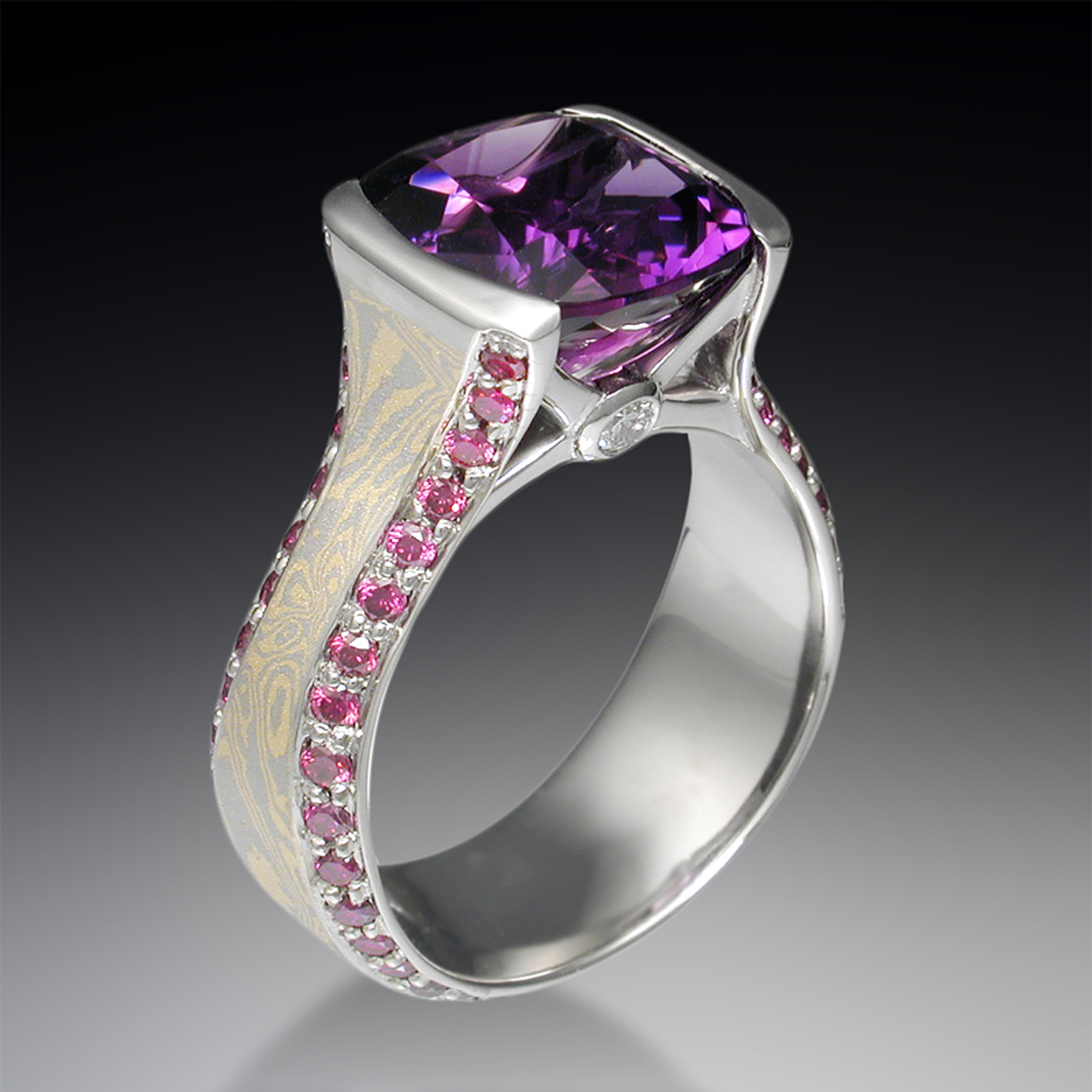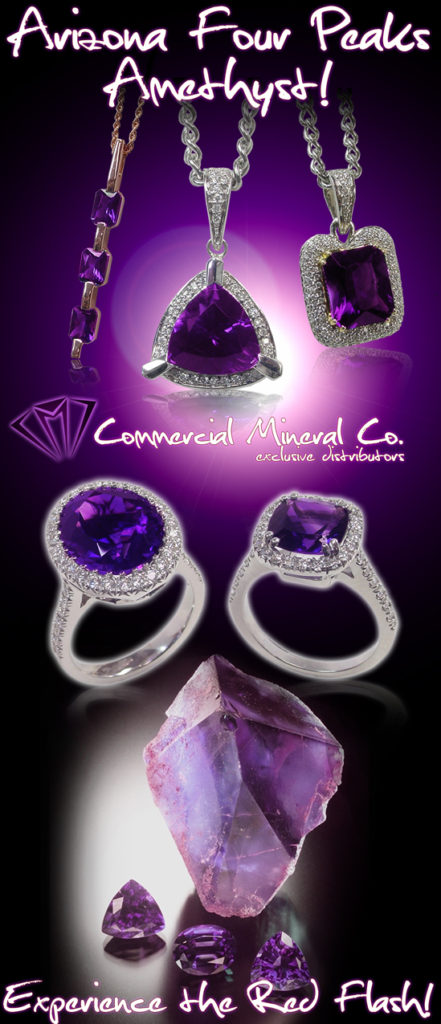 Current Productions
Discovered in the 1880's by prospectors hunting for gold in the Arizona Territories the famous mine even predates statehood! Commercial Mineral has been associated with the Four Peaks Amethyst mine since 1998 when the current owner (Kurt Cavano) took over ownership and production. We've entered a joint venture to mine, cut, and distribute the rare purple gemstones.
Located only 40 miles due-northeast of downtown Phoenix in the Mazatzal (pronounced Mad-as hell) Mountain range they stand tall at 7700 feet above the desert floor. Between the 3rd and 4th Peak at 6600  feet is one of the most remote and treasured gem mines in the United States. Situated in the Tonto National Forest the mine is only accessible by foot or helicopter, and it is the only pieces of private property among the many thousands of acres in the vast Forest wilderness. 
Part of the Quartz family, Amethyst is the most highly prized color. The rich purple hue of this superb gem is known world-wide among professional and amateur collectors, as well as gem cutters.